Polishing
We can polish from mechanical grinding / grinding / back grinding (BG) to final flattening CMP. Electrolytic polishing of stainless or steel plate is also possible.
Please contact us you wish size down or beveling of wafer. 
Ultra precision mirror finishing
Mirror processing of various materials is possible.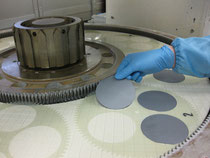 Back grinding (BG)
Back grinding is essential technology for development and manufacturing of thin package products and laminated package products.
Available size : small piece - 300mm
Back grinding of 100um or less is possible.
We also accept bumped wafers.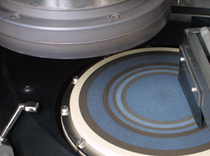 Stress relief processing
Available for 2inches -12inches

Corresponding to rectangular type substrate

Select slurry according to application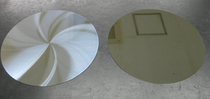 CMP
We will perform stress-relief processing by polishing warp caused by back grinding, crushing layer caused by grinding layer which is causing insufficient strength.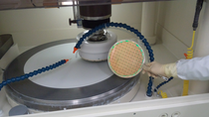 Please use it at such time
A satisfactory polishing rate cannot be obtained.

A lot of scratches, process margin is narrow.

Need more selective ratio.

Dissatisfied with existing CMP slurry.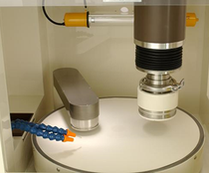 Feature
We will develop products according to customer's requirements, applications and processing conditions.

We will offer a slurry that matches the object to be polished and processing process with an abundant line-up.

We will improve or design CMP slurry for each

user, and

perform optimum processing.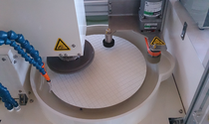 Electro polishing
Residual stress does not occur because of chemical polishing different from physical polishing.

Parts that are difficult to physically polish can also be polished.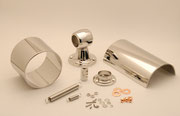 Size down and beveling
It is possible to size down and beveling of bare wafer and patterned wafer.

Please contact us about wafer size. (Example : 8inches to 2 pieces of 4inches etc.)